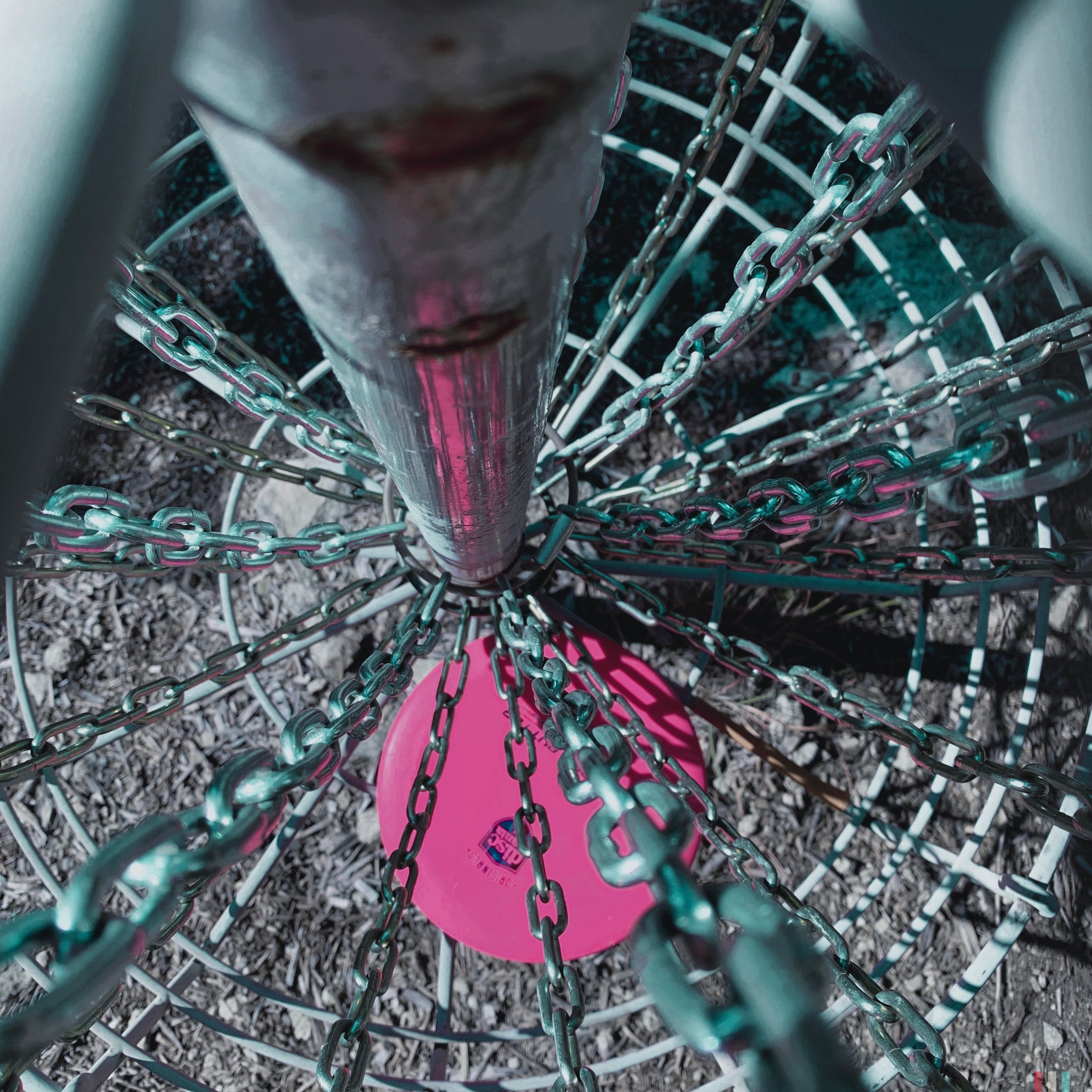 for Disc Golfers, by a Disc Golf Family. Est. 2020.
Just Started Playing? - Start With These
Let customers speak for us
In the bag!
Love the grip and stability of this disc. Been looking for a soft stable putter.
Putter of putters
This putter is great. I'm able to perform anny putts now and has built up my confidence with 30 ft putts. It has saved me from roll aways and is an all around great disc! Highly recommended.
Great Putter
I have a few rounds under my belt with the Durometer 90 and love it. Let's face it, we're all not pro level at putting but this disc does help lower scores. It's forgiving when it hits the chains, predictable slight fade and doesn't bounce or roll away into deep C2 territory. Also it's a very good approach disc too that won't skip past the target. First round out of the box with no warmups with it, shot my best round at local course and alot of it had to do with this putter. Get one. Period.
Found: The Missing Link
Well, I was finally able to give the Shorebreak some throws up and down the street.
I think I am going to paint a face on it and give it a name. It feels like shaking hands with an old friend that I know I can trust.
Pitched through the air, it holds hyzer and anti-hyzer and alway lays down where it lands. Like a well trained dog, it lies awaiting my next command.
The Shorebreak is an excellent approach disc that can take a lot of power with both fore and backhand. Expect very little fade at any speed. It is an aim and shoot tool for the course.
It can be a little wonky for putting with its softer top. However, it is very sticky and grabs chains.
WARNING: The Shorebreak can cause conflict between spouses due to the constant need of the possessor to flick the Shorebreak into the air and catch it. The Shorebreak's impeccable balance observed in the air and the grippiness felt as it skids to a stop in the hand is delightful.
Lower scores included with this disc
Shorebreak is a game changer for upshots and the most valuable disc in my bag. Overstable with incredible feel either Forehand or Backhand. Great disc!
BUY MORE!
Great disc, great name. Buy a 5 pack and cycle them into your practice routine!
Gift for my Disc loving Husband
My husband loved them! The service was awesome, great turn around time from this website!! He says these are amazing!
Reasonable prices and fast shipping.
Reasonable prices and fast shipping.
Gstar Aviar P&A
Wow! 3C had exactly what I was looking for, when no other local shops or online outlets had them. Super fast shipping. Gorgeous discs and love the 3C stamp.