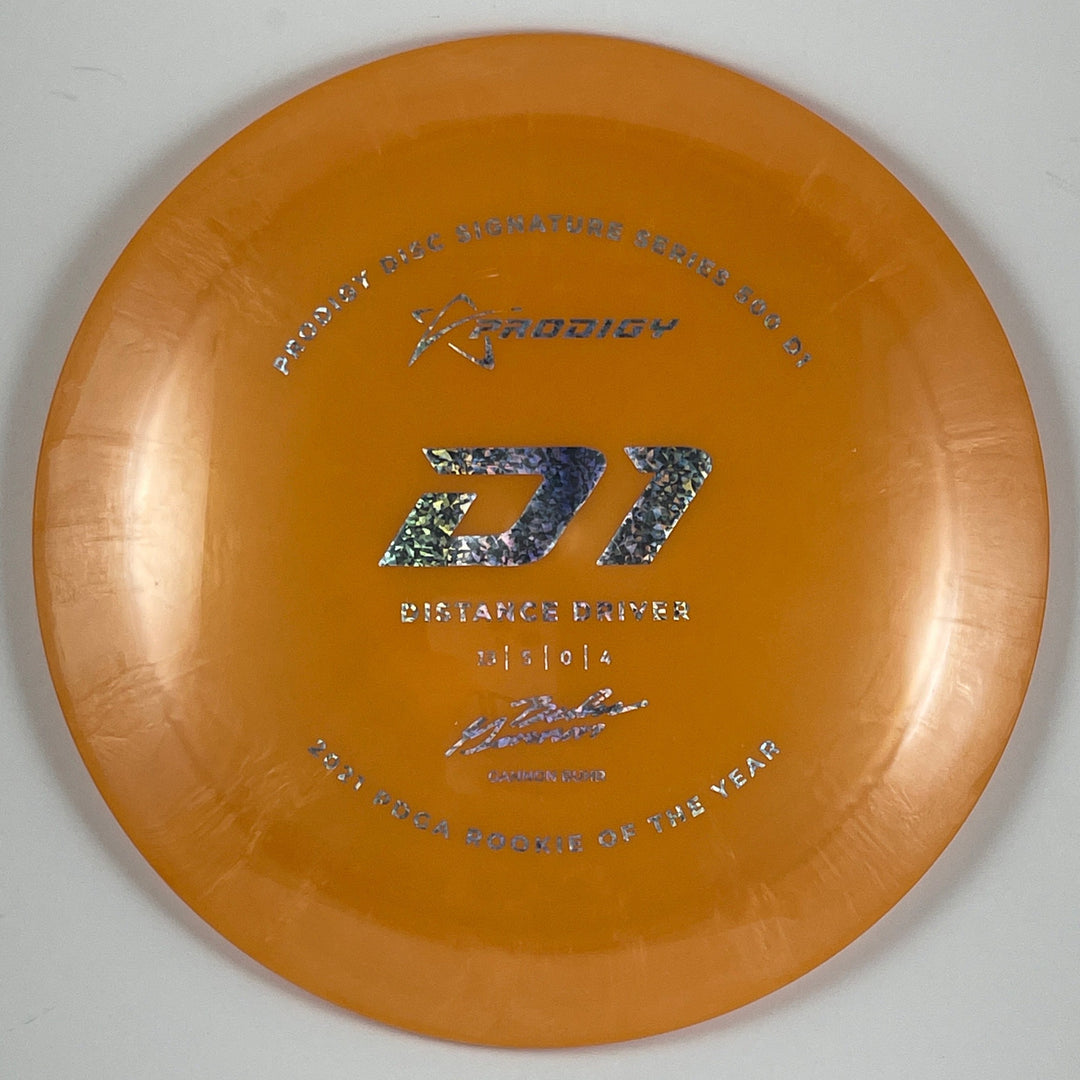 500 D1 Gannon Buhr Signature
---
Low stock - 1 item left

Inventory on the way
Gannon Buhr had a standout performance at the Las Vegas Challenge in 2022, coming up just short of his first Disc Golf Pro Tour win. We saw much more of the 16-year-old phenom this year. In celebration of his stellar performance at LVC Prodigy gave us a preview of his 2022 Signature Series D1. 
The Prodigy Disc D1 is a very fast, over stable driver designed for power throwers. This driver is good for all conditions and flies as well into the wind as it does with the wind. The consistent flight path of this disc makes it a favorite of disc golfers looking not only for a long flight but pinpoint accuracy. The flight path is similar regardless of the weight.
500 Plastic has been in development for quite some time, formulated and based on carefully considered player feedback. It has a stiffer, less gummy feel than 400 Plastic. This provides an extremely confident grip on the flight plate, balancing just the right amount of flex and firmness, with a very solid feeling rim that we believe disc golfers are going to love. 500 Plastic has a uniquely pearlescent finish, unlike anything else in the Prodigy Disc plastic line.
Flight Numbers:
Speed 13  Glide 5  Turn 0  Fade 4