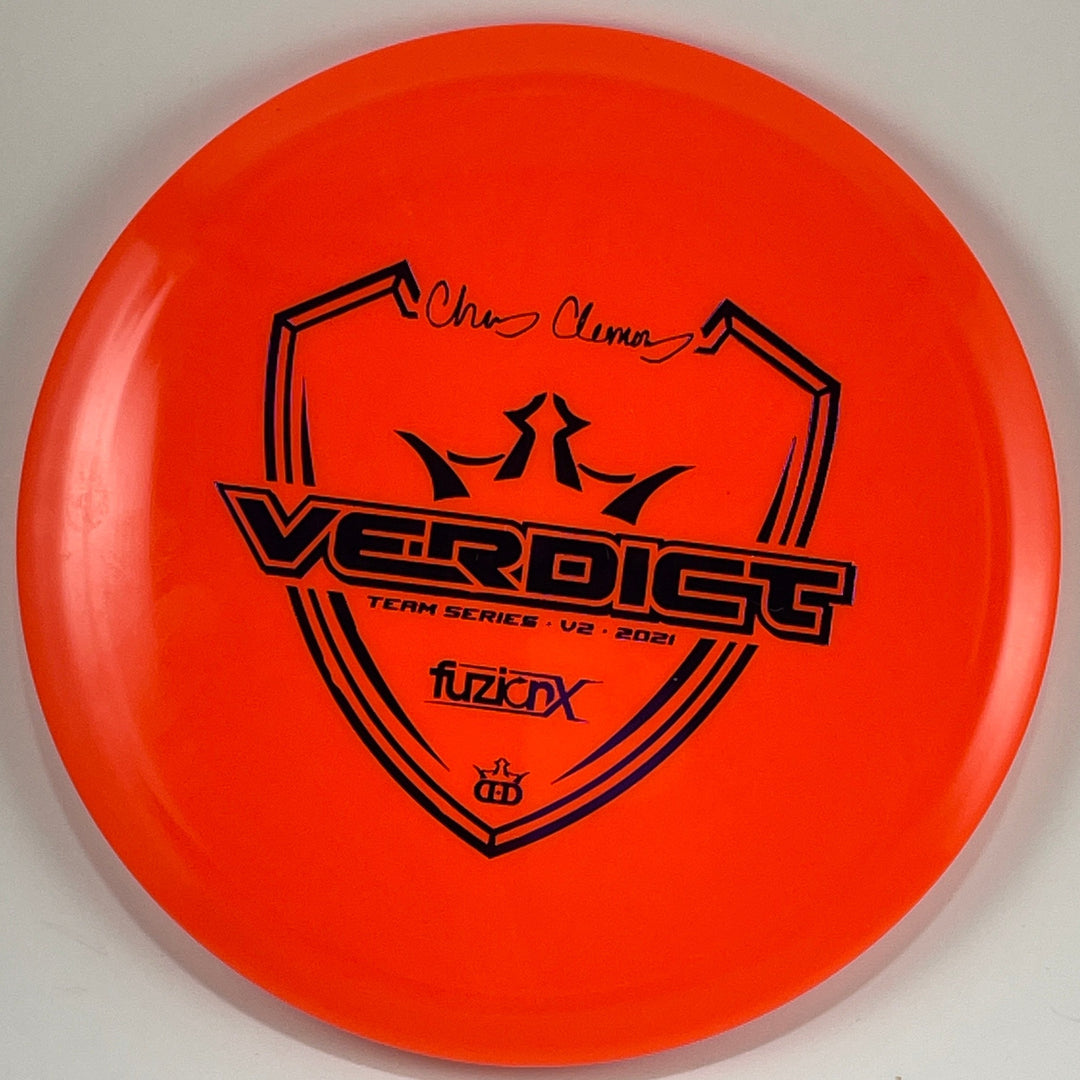 Fuzion-X Verdict Chris Clemons 2021
---
Low stock - 1 item left

Inventory on the way
The Verdict is an incredibly versatile midrange known for its straight flight and consistent fade, but the Fuzion-X version brings more torque resistance and stronger fade. It's no wonder that Chris Clemons chose the Fuzion-X Verdict as his Tour Series disc - it thrives on both backhand and forehand shots, and Chris loves throwing both.
Part of your purchase goes to directly support Chris on tour!

Predictable. Overstable. Midrange. This is the Verdict. You can trust this disc to get the midrange distance you need even when the winds are threatening to flip everything that you throw. The Verdict is a great complement to the Truth in speed and feel in the hand. If you love one, you will love the other and be able to accomplish that many more shots that you need. The Verdict has been handed down. Get rid of high scores with the Verdict.

Fuzion-X is a premium blend of plastics that provides a stiffer feel, increased durability, and more overstable flights.
Stamp color may vary.
Flight Numbers:
Speed 5  Glide 4  Turn 0  Fade 3.5