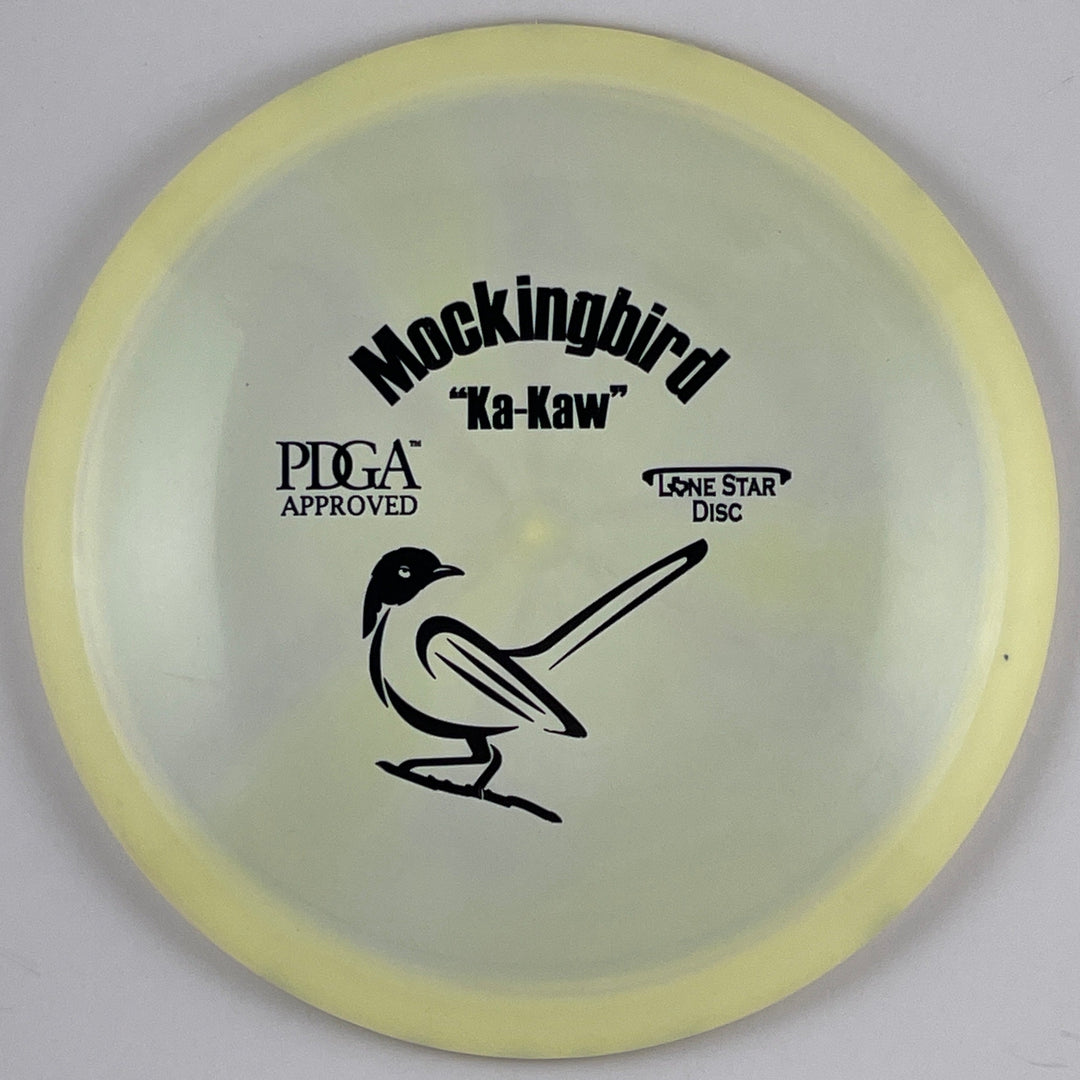 Lima Mockingbird
---
In stock, ready to ship

Inventory on the way
The Mockingbird is an understable fairway driver. When you're in a situation where control is needed, KA-KA! The Mockingbird should be what you reach for!
With a smooth throw, the Mockingbird will take a straight flight. Give it hyzer, and it will hold it. Put a little power behind it, and it will turn hard and finish dependably.
The Mockingbird has a versatility to it that will work will for players of all skill levels.
Lima is a springy, grippy, and airy feeling plastic.
If left or lost out in nature Lima plastic will biodegrade more quickly than other plastics.
Lima is typically used by Juniors, Age Protected players, and those looking to gain extra distance by using a lighter weight plastic.
Flight Numbers:
 Speed 7  Glide 5  Turn -2  Fade 1