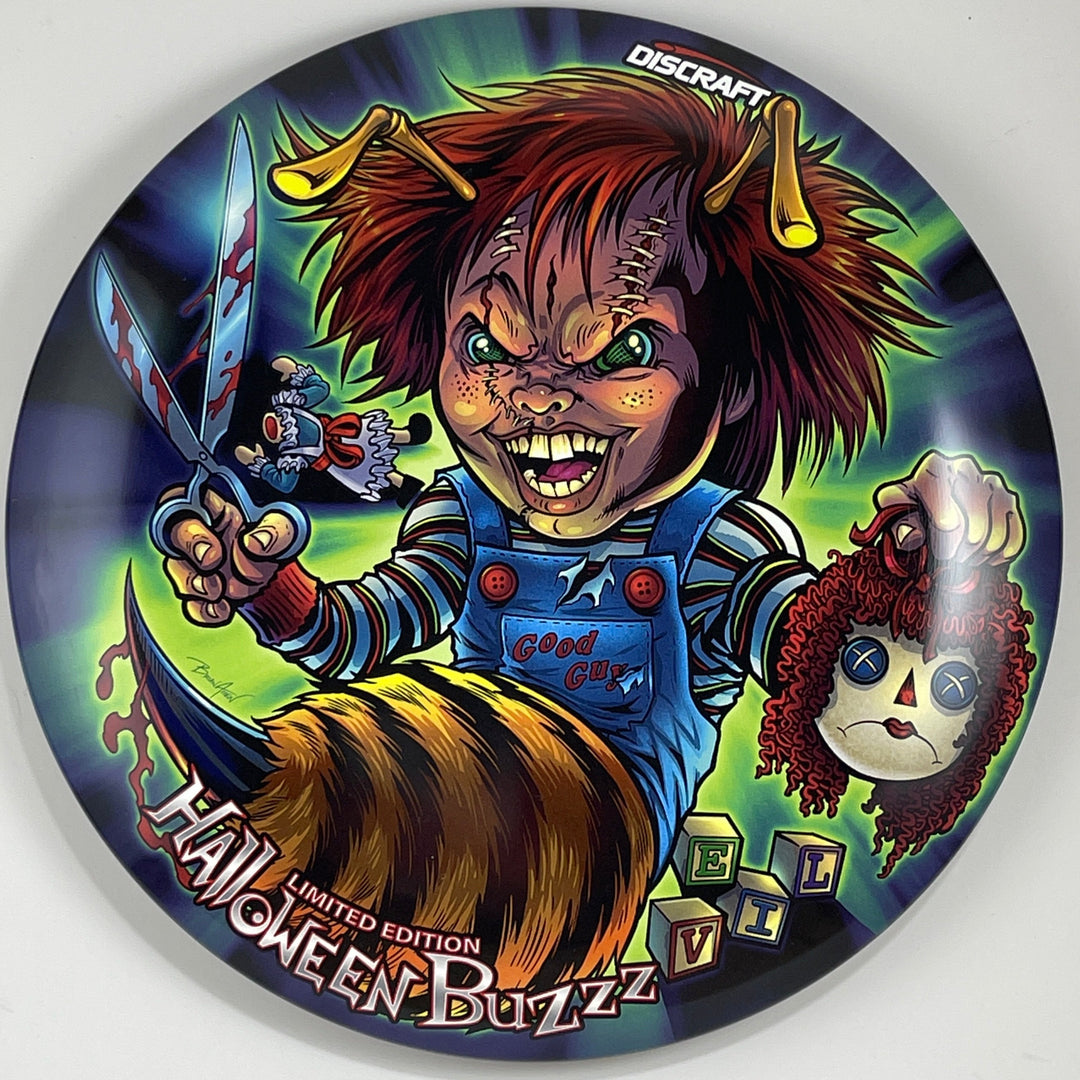 Limited Edition 2022 Halloween Buzzz SuperColor
---
In stock, ready to ship

Inventory on the way
This is the Discraft ESP SuperColor Buzzz - Limited Edition Halloween 2022 - Killer Doll. It's that time of year again and we are very excited to introduce this year's Halloween Buzzz in collaboration with Artist Brian Allen. This year's design was inspired by the iconic 'killer doll' character from a popular 80's horror franchise, that needs no mention ;) No color options available.

The Discraft ESP SuperColor Buzzz is a straight flying stable to slightly overstable mid range driver (0.5). In comparison the Pro D has a stability of 0.0 (stable). It has quickly become one of the most popular discs of all time. This workhorse is the disc golf driver that you'll reach for again and again. Throw it hard and the Buzzz will hold any line you put it on.
NEW ESP plastic, redesigned in 2018, features improved durability and strength, tackier grip and unique swirl color combinations. Original ESP - Ultra-tough, outstanding grip; more durable than X line and grippier than Z line.
Flight Numbers:
Speed 5  Glide 4  Turn -1  Fade 1  Stability 0.5