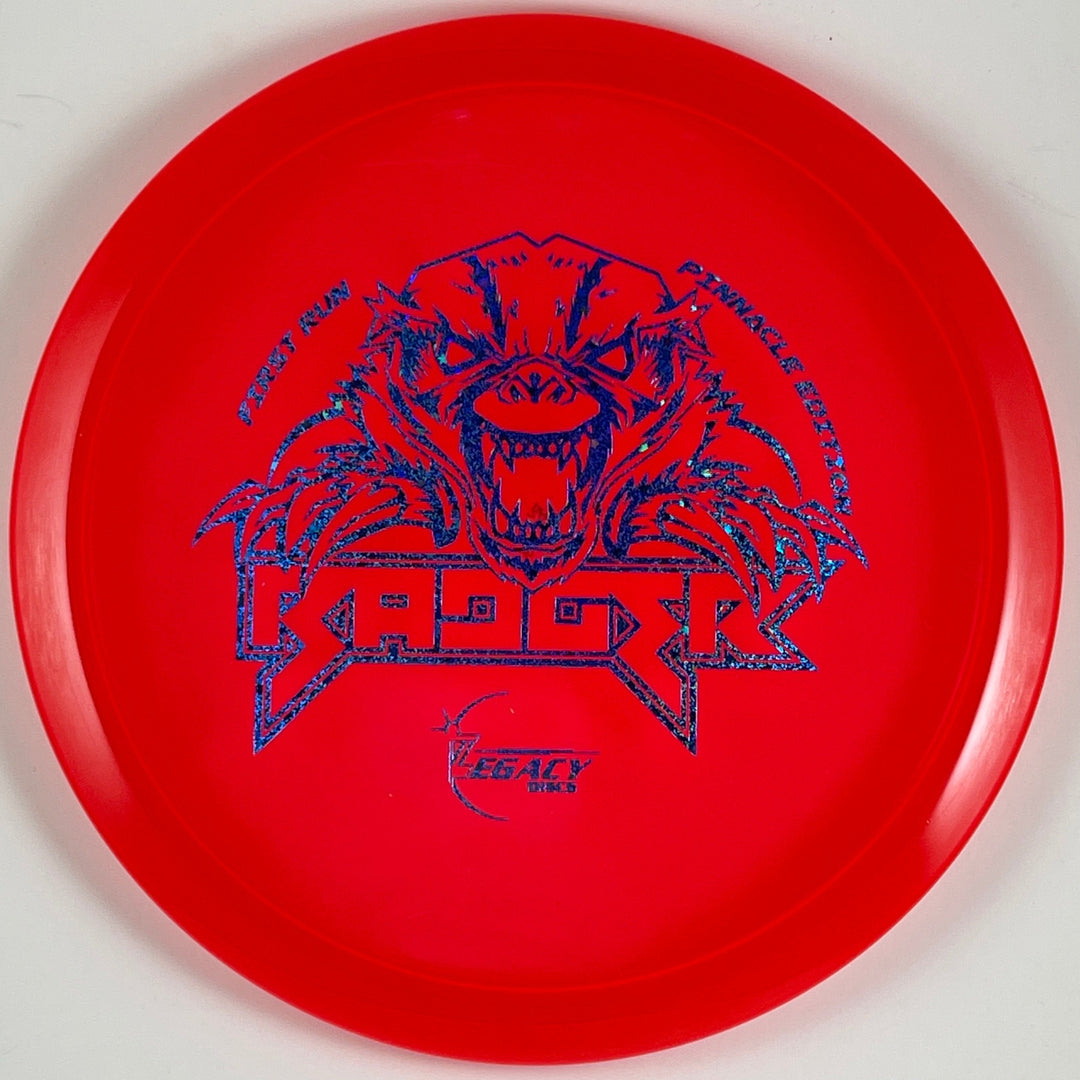 Pinnacle Badger First Run
---
Low stock - 2 items left

Inventory on the way
Legacy says "Torque"
The Badger is a fast over stable midrange disc. It has a smaller diameter that makes this disc faster than most midrange discs. It has a low profile and a shallow rim configuration that gives this mid the feel of a distance driver. The Badger can be used for backhand or forehand throws alike. The was designed for a strong stability in the wind will give it a strong fade at the end of its flight. 
 Pinnacle Plastic Is very durable and has a higher speed of flight than Base Line Plastic. The flight patterns are consistent throughout various weather conditions. This plastic has a long life span which enables a golfer to be confident in knowing exactly what their disc will do. Another advantage is that there is slow curve at the end of each throw instead of a big hook.
Flight Numbers:
Speed 6  Glide 3  Turn 0  Fade 4