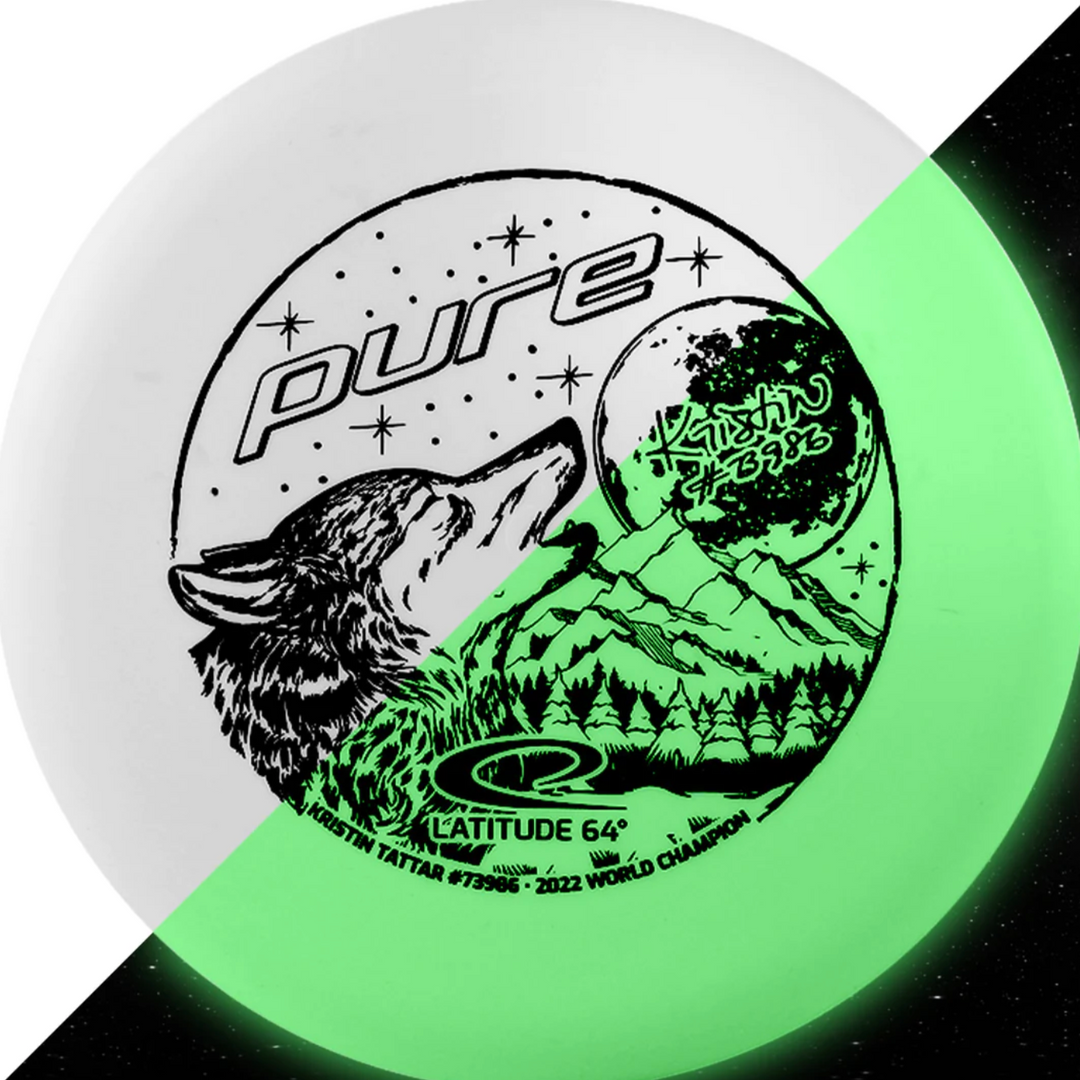 Zero Medium Moonshine Pure Kristin Tattar 2023
---
In stock, ready to ship

Inventory on the way
The Pure is a modern classic in the putt and approach department. The disc was co-designed with Jesper Lundmark and features a comfortable grip and a medium deep rim, with minimum fade for the ultimate putting experience. Left, straight or right; it will hold any line on your approach shots. Elevate your game around the basket with the Pure.
Kristin Tattar about the Pure:
"Moonshine Pure has turned out to be my favorite putting putter. It has comfortable shallow rim combined with a good blend of plastic, makes it a perfect grip for me. The flight path of the Pure is very predictable, it is a straight flying disc with minimal fade and lots of glide. This makes even outside the circle putts look easy."
This is a specialized fundraiser disc and proceeds from the sale will benefit Kristin Tattar.

Zero Line is the soft grippy putter plastic used in our putters and approach discs. The plastic is chosen because of the good grip and feel. Zero Medium is right between Zero Soft and Zero Hard.

Flight Numbers:
Speed 3  Glide 3  Turn -1  Fade 1